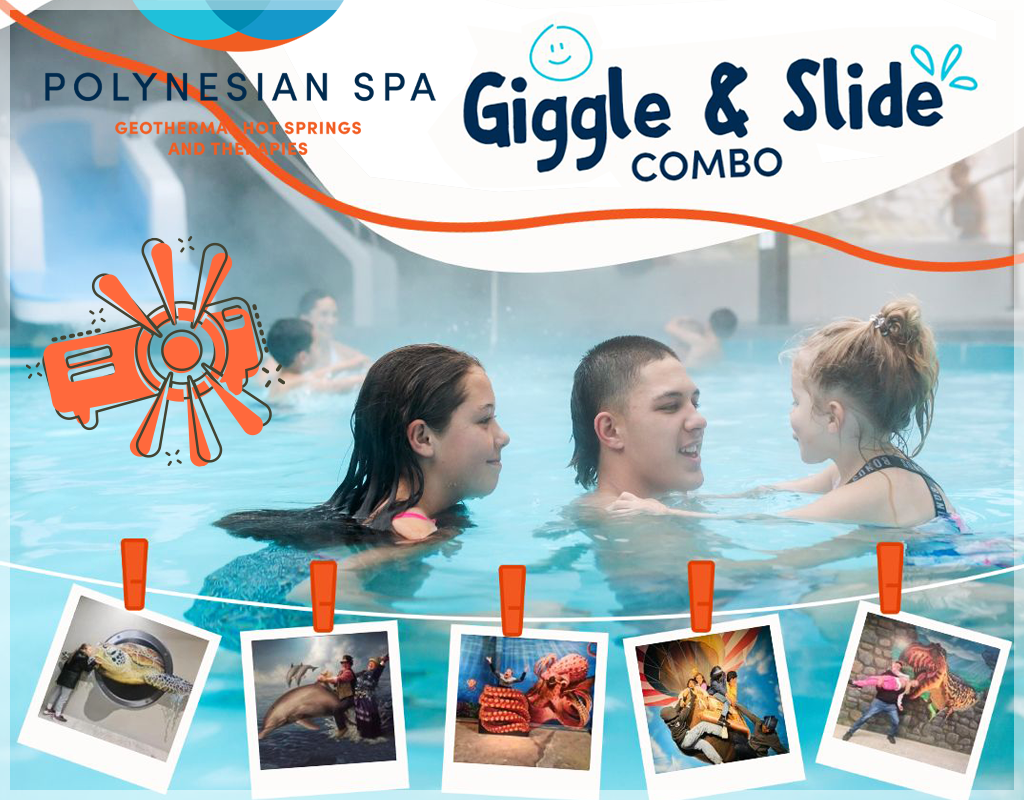 Giggle & Slide combo!
3D Trick Art Gallery and Polynesian Spa advertorial
Introducing the ultimate Rotorua Experience this July School Holiday:
Immerse yourself in a world of creativity and splashing fun with our exclusive Giggle & Slide combo! 
Discover the magical world of the 3D Trick Art Gallery, where art comes to life and your imagination knows no bounds. Step into a world of optical illusions,
where paintings leap off walls and transport you to mesmerizing scenes and landscapes.
Engage with the artwork, strike a pose, and capture unforgettable moments of wonder and giggles. 
The adventure doesn't stop there! After exploring the fascinating 3D gallery, treat your family to the ultimate splash of fun at the renowned Polynesian Spa. Immerse yourself in the healing waters of the geothermal hot pools, whilst your children splash and slide into the family pool.
Let the warmth of the therapeutic waters melt away your worries as you indulge in pure bliss. 
Book your tickets today for the perfect fusion of creativity, fun and relaxation.