The way to enjoy Rotorua new attraction, 3D Trick Art Gallery
Laughter makes the heart grow fonder, and healthier!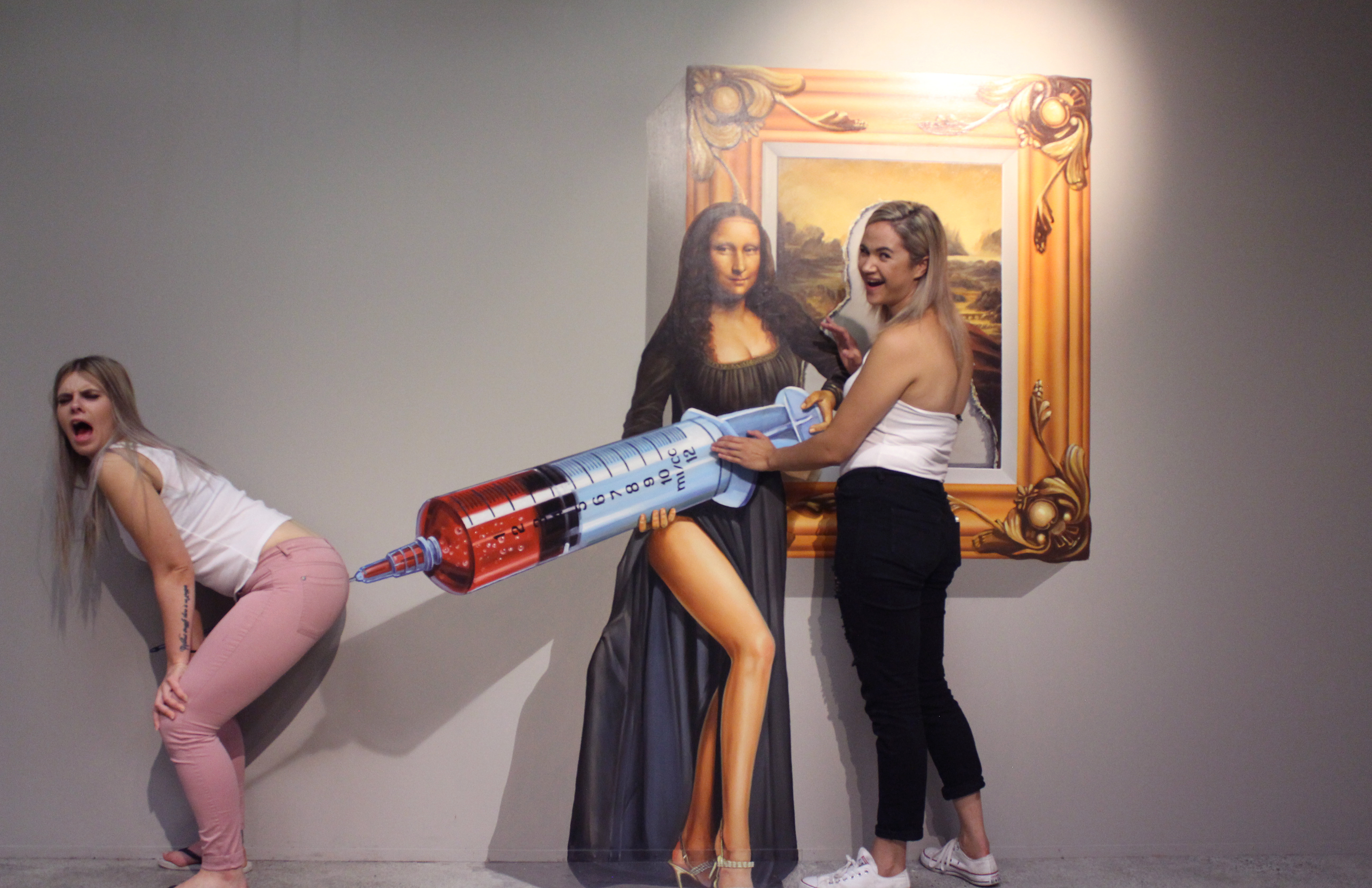 At 3D Trick Art gallery, we recommend you leave your worries at the front door, and enter the gates expecting to be entertained with much laughter!

We can easily find many proverbs about laughter, such as 'Laughter is the best medicine', 'Laugh to live longer'. These words are widespread throughout the East and the West, and the common message is that laughter is good for your health. The correlation between laughter and health has also been proven as a fact in medicine.

At 3D Trick Art Gallery, there's no end to the laughter. This is because 3D Trick Art is based on clever playfulness, on the ridiculous, and even the absurd!
Come and bond with your family and friends laughing in delight at the funny scenes created by illusions of the 3D art. The featured artwork you see is, in reality, two-dimensional paintings and computer graphics, but when you look again, you can see ingenious three-dimensional objects. You and your companions can enter virtual spaces and create unlimited scenes that will fill your afternoon with fun and laughter.

Bring your camera to preserve memories of your visit. Warning: This place is a selfie's dream, so make sure your cameras or your smart phones are completely charged. If you're not sure about how many photos your camera can hold, then bring an SD card and a USB Powerbank!
Activity: Make silly postures in front of various trick arts, and get your companions to take your photo! But don't be the only ridiculous one—take photos of your family and friends in various memorable poses. Then don't delay -- post them on Facebook quickly and 'Likes' more than you can imagine will be popping up for you like daisies.

Enjoy Rotorua's new awesome tourist attraction, 3D Trick Art Gallery!